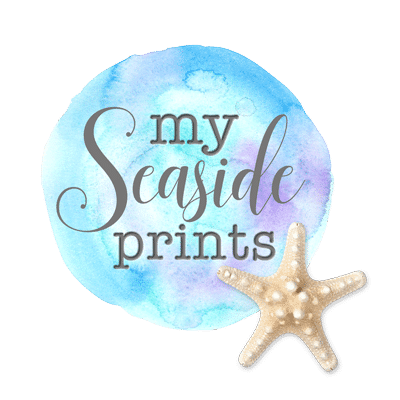 About Us
Welcome to My Seaside Prints!
My Seaside Prints is a small business where the prints are designed, printed and shipped by 1 person… me!
My main day to day job is a Graphic Designer specialising in Children's toy packaging and product design which I love, and my little girl is always excited to see what I am working on (and usually asks if she can have it for her birthday!). I also run a website and graphic design business with my husband and My Seaside Prints is my latest venture and hobby. 
I recently did a personalised print for a friend and decided to try my luck selling them. As I got requests for other designs for Christenings and Birthdays my portfolio of prints grew and I pestered my husband to make me this fantastic website to sell them on and here it is!
I have countless ideas for new print designs in my head and am always adding to the designs so keep checking back for the latest prints on offer. If you have something in mind that you can't see on the website yet please just drop me a message with your suggestion or request, and I will get right back to you. 
I like to offer a very personalised service so if you want to change a design or need to see a proof before its posted to you just pop a message in the comments or send me a message before you order and I can show you a proof of the design before your print is shipped.
Thank you for visiting My Seaside Prints and I hope to be printing out your personalised print soon!